There are 3 sections to this support area:
DOWNLOADS: access to product manuals, support files and drivers
HELP & INFORMATION: tutorials and example files for learning or finding pre-made modules for your projects
USER FORUMS: meet with other users and exchange ideas, you can also get help and assistance here
So, this is from My earlier recordings. I found it a bit embarassing but the poetry written is fairly meaningful.
Ultimately it's an interesting addition to My portfolio. If I ever added it to a singkes album I'd undoubtedly Re-Master and Re-record the whole thing.
Hope You like it. It surrounds the Grim realization of P2P like napster and the aftermath it had on music. I also point out that in the case of synth music (often that is free) there is an honest emotion as a result. Really quite positive overall.
Le Attol - Synth Love (P2P)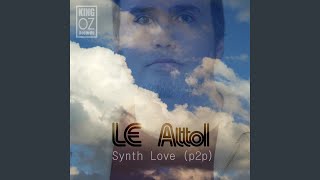 Posts: 803
Joined: Tue Apr 03, 2018 5:50 pm
Location: North Bay, Ontario, Canada
---
Who is online
Users browsing this forum: Google [Bot] and 14 guests