There are 3 sections to this support area:
DOWNLOADS: access to product manuals, support files and drivers
HELP & INFORMATION: tutorials and example files for learning or finding pre-made modules for your projects
USER FORUMS: meet with other users and exchange ideas, you can also get help and assistance here
Frankly, things posted here are betas; And I already made a video with all versions of this tested without a snag. there was one with a hitch out of 20 but whatever...
Please don't leave this negative stuff in My posts. I think you forget Yourself and the fact that flowstone itself is a beta. If It's really useless for You to waste time on a "beta" than waste time somewhere else.
Unimpressed........
Moderator comment:
I don't read this as negative. Chris is offering advice and asking for verification of claims, which I don't see as unreasonable.
Also, if you are using one of the official release versions of FS (not 3.09xxx) then it's incorrect to say that FlowStone itself is a beta.
Comment to Moderator:
Then watch the vidoes below for verification of claims. Frankly, like Halon I get put off developing with either such lack of response or in turn pessimism. Thankfully it is not overly prevalent. I made these videos months ago moderator but because of your comment I posted them to Youtube. I think it's pretty clear that these claims were in-genuine. And furthermore, regardless of there being betas and non, they have been betas for years.
That is also a non-plus IMO. I've used Spogg's schematics, and often He forgets to use an int=0 so that knobs default to the left or right and also the presets are not named and ordered.
Most would call that incomplete. There's also the case of labeling the presets; That is not done on 95% of schematics, so frankly even moderators don't go that extra distance for downloaders to have a ready to sell app. I think this person is looking for things to sell and when it's too much work maybe gets put off. So, is not ready to sell a beta? Are Spogg's examples also Beta's? I don't think so.
There was only one version that was not tested btw. It was an odd error when I replaced knobs for horizontal sliders. I can mess up too, it happens.
I am archiving this page on archive.org. Page available here:
https://web.archive.org/web/20190515135 ... 27&p=50486
ChrisHooker wrote:

wlangfor@uoguelph.ca wrote:I just wanted to remind that this place for Me, is like a log. I know other people have some business or something and they want notoriety and that's cool but for Me I'm just a student learning this product. I leave logs here reminding Myself of everything I need to do and learn as I go.

You should keep in mind that the User Examples sub-forum is intended as a place to provide people with assistance via functional examples, not as a personal scratch pad where you post dozens of versions of your projects at intermediate stages with non-tested, semi-functional schematics. Keeping logs of what you need to do/learn should be done at home, not here in the guise of examples for other users. ...Unless you're seeking notoriety. (P.S. - you should look up the definition of that word. It's typically reserved for doing bad. Most of us DON'T want to be known for that.)

You lose face and reduce people's interest in trying your examples when you repeatedly post incomplete works:

http://www.flowstone.co.uk/support/viewtopic.php?f=3&t=14042&p=46591&hilit=spogg&sid=8b2519f418eb0fd0e6fd5510ac5d249b&sid=8b2519f418eb0fd0e6fd5510ac5d249b#p46589

And if you recall yourself posing the question

"why... Flowstone is getting such negative reviews"

, one of the reasons is because Flowstone makes it easy for people to quickly piece together semi-functional projects without a truly in-depth understanding of what they are doing. (Don't get me wrong - I'm no exception, and have been guilty of this myself.)

...image-less knobs which are made from primitives. They're very fast; But it seems like versions of Flowstone other than the FL Studio version of 3.08 have better redraw events when moving a knob.

Can you provide an example of what you're talking about?

But I guess what that says to Me is that there is still an issue which has been solved with a windows hack.

How exactly did you come to this conclusion?

And

if

that is the case; Than I'm sure it's present when You try to run it in Mac.

Making an assumption based off of the previous assumption, and no experience with the plug-in wrappers you're assuming work (but haven't tried)... seems legit.

Also, at one point during testing I'd thought there might be a stability issue with the slide primitives. I'd tested their functionality against ASM slides that doe the same thing. Even using a 100ms tick the slides were amazingly faster. It was scary how staggering it was to be honest. I presume that slides might be the only primitive that can handle affecting volume real time like in the way of an envelope.

What are you talking about? Do you have something against the use of a De-zipper prim? Why not post a schematic illustrating what you're trying to describe?

Did You know logic amongst others runs at only 1ms latency? FL Studio is rather slow by comparison. You might want to try NCH Mixpad for a VST testing environment. It will give You an idea of how Your plugin will standup. It runs innately at 1ms of nudge.

Nudge has absolutely

NOTHING

to do with latency. Nudge is a tool/keyboard-shortcut to move the position of a pre-recorded clip. That is independent of anything related to processing effects or audio throughput where latency comes into play.
Posts: 912
Joined: Tue Apr 03, 2018 5:50 pm
Location: North Bay, Ontario, Canada
---
So, I made some videos due to some negativity in this post.
I decided I wanted to set the record straight before resuming the project. I've made one mistake during this project's creation due to one version being too loud. And I'm human but watch these videos to see if You think I'm releasing betas here:
and here:
negativity is fine just as long as You realize I'll reply with only fact.
So, here is a video going over all of the versions of this that have been:
It becomes obvious that there were many betas that simply did not make the cut and were never released due to the fact that they were betas. As You can see from the hundreds of other versions; It becomes very clear that I work extremely hard to provide only the examples which work well.
Here is the image of everyone that has been: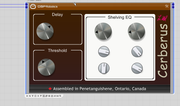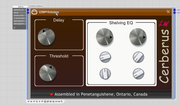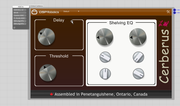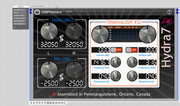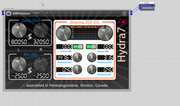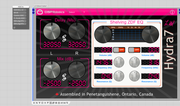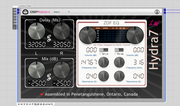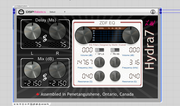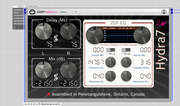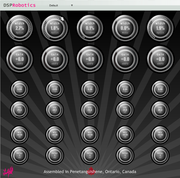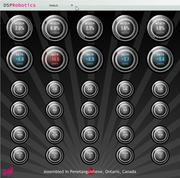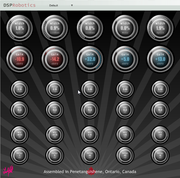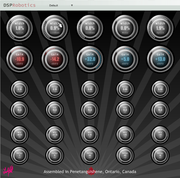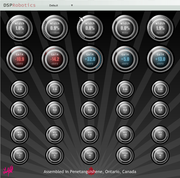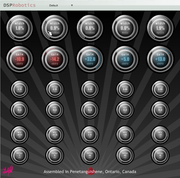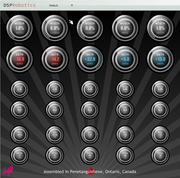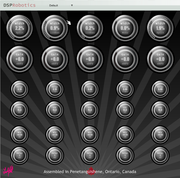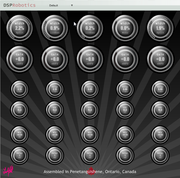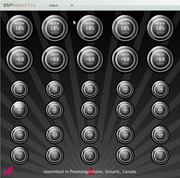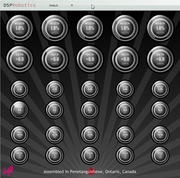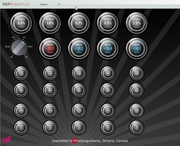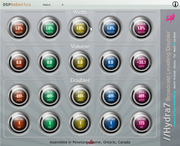 Here is the download for all versions, they're very useful and maybe You want to make something super cool and neat. I know when I started out with flowstone that I would have loved to have had that resource. Every one of these examples is working well and "could" be sold if you so choose more than likely.
http://leattol.com/upload/597870/documents/9C7C1882B952B1E2.zip
And Here's the URL to the archived response:
https://web.archive.org/web/20190515183207/http://dsprobotics.com/support/viewtopic.php?f=3&t=14127&p=53313
Posts: 912
Joined: Tue Apr 03, 2018 5:50 pm
Location: North Bay, Ontario, Canada
---
Represent Latvia, yep. Anyways, more recently, I came across a db40 db to linear dsp code example made by both Exonerate, Cytosonic and Aliasant. They save a great deal of CPU and they're the better method for detecting dB (though db40, seemingly preferred by MV).

So, when I get a chance I will post a new version of this great idea. I hope it uses less cpu. I'm also switching the crossover to an svf hplp model. It's efficient and uses next to no CPU which passes most engineering tests.

There was a great goal behind this project, it will be really something to see it a reality.
Posts: 912
Joined: Tue Apr 03, 2018 5:50 pm
Location: North Bay, Ontario, Canada
---
---
Who is online
Users browsing this forum: No registered users and 20 guests